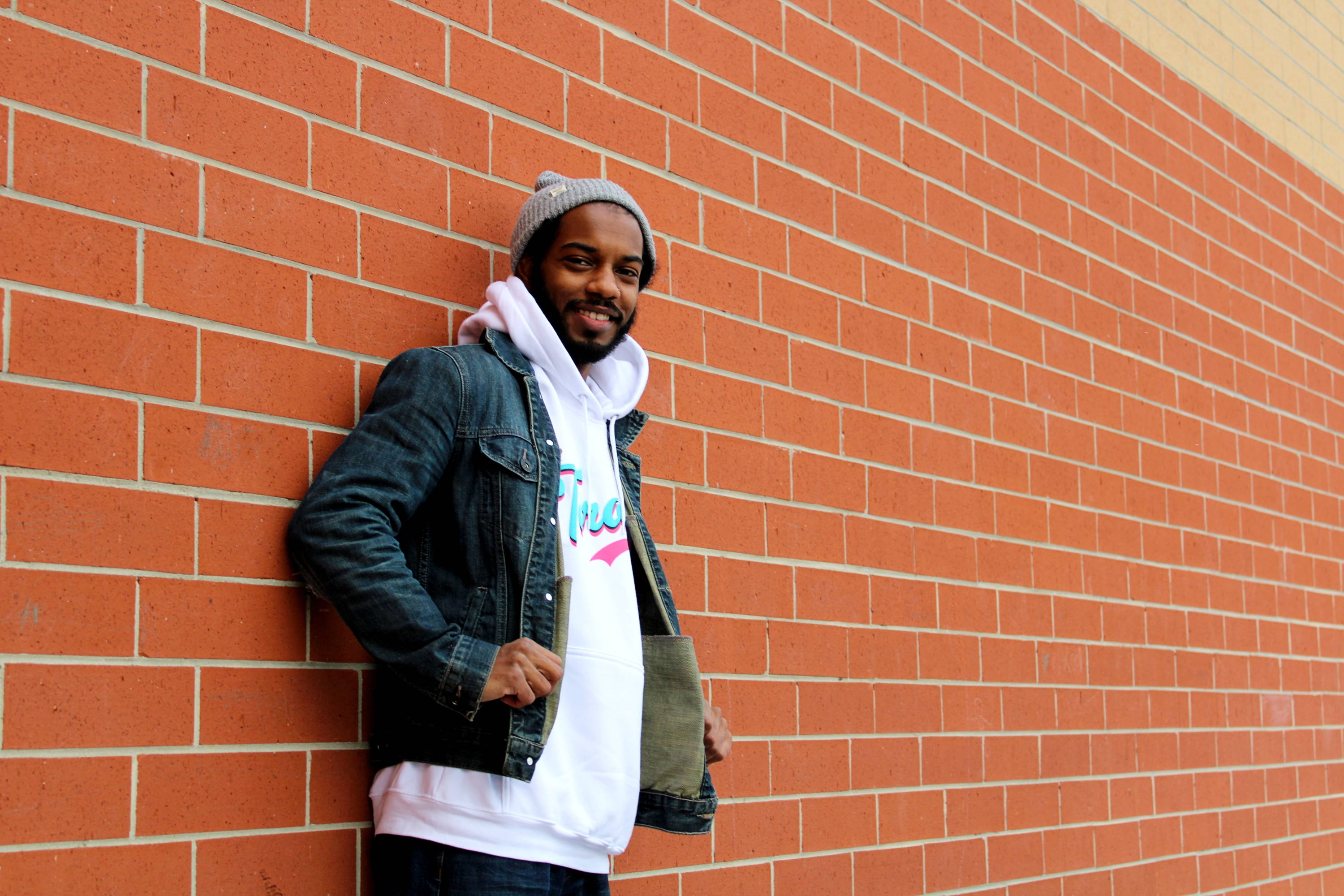 Hello Cyanic Community! It is Irmak from Cyanic's Communications Team! It is such a pleasure to have you on this blog! We are so excited to officially launch this, and use this platform to connect with you all and talk more about Cyanic's vision, Toronto and fashion. Now you're probably thinking "Okay, what's this blog for?" Well, during the year, we've been endlessly brainstorming ways to educate our community, while keeping it fun. Our thoughts and ideas eventually led us to creating our first Club Cyanic blog where we will be sharing some awesome posts which will include interviews with local bloggers, artists, brands, photographers and more. You will have the exclusive opportunity to read about some amazing people who dedicated their lives to Toronto culture, sustainability, social impact and fashion. It's only right, that our very first guest be the Founder and CEO of Cyanic Clothing, Burch Smith! Let's learn more about the story of how Cyanic Clothing came to be!
Burch Smith was born and raised in Brampton. From the day he was introduced to basketball, he fell in love with the game and developed a strong passion for the Toronto Raptors. As he got older this passion turned out to be the motivating push for establishing his clothing brand, Cyanic Clothing. He states that, "this loyalty for the Raptors manifested itself into something much bigger – an intense pride for Toronto, and a longing on how to elevate the city to even greater heights." With this brand, Burch wanted to establish not just an online clothing brand but a community that has a far deeper purpose: giving back.
One of the first things when we think of the fashion industry, is making profit. We don't always think of discussing important issues through fashion, but for Burch, fashion shouldn't have to only be about style, profit and popular culture, as he states on the website, Cyanic's mission is to "bridge the gap between fashion and social impact." When he got into the fashion industry, he realized there could be a different approach to fashion, one that is far more innovative, impactful, and can educate the community while keeping its customers happy with colourful and high-quality products. With this mindset, Burch established Cyanic to be sustainable and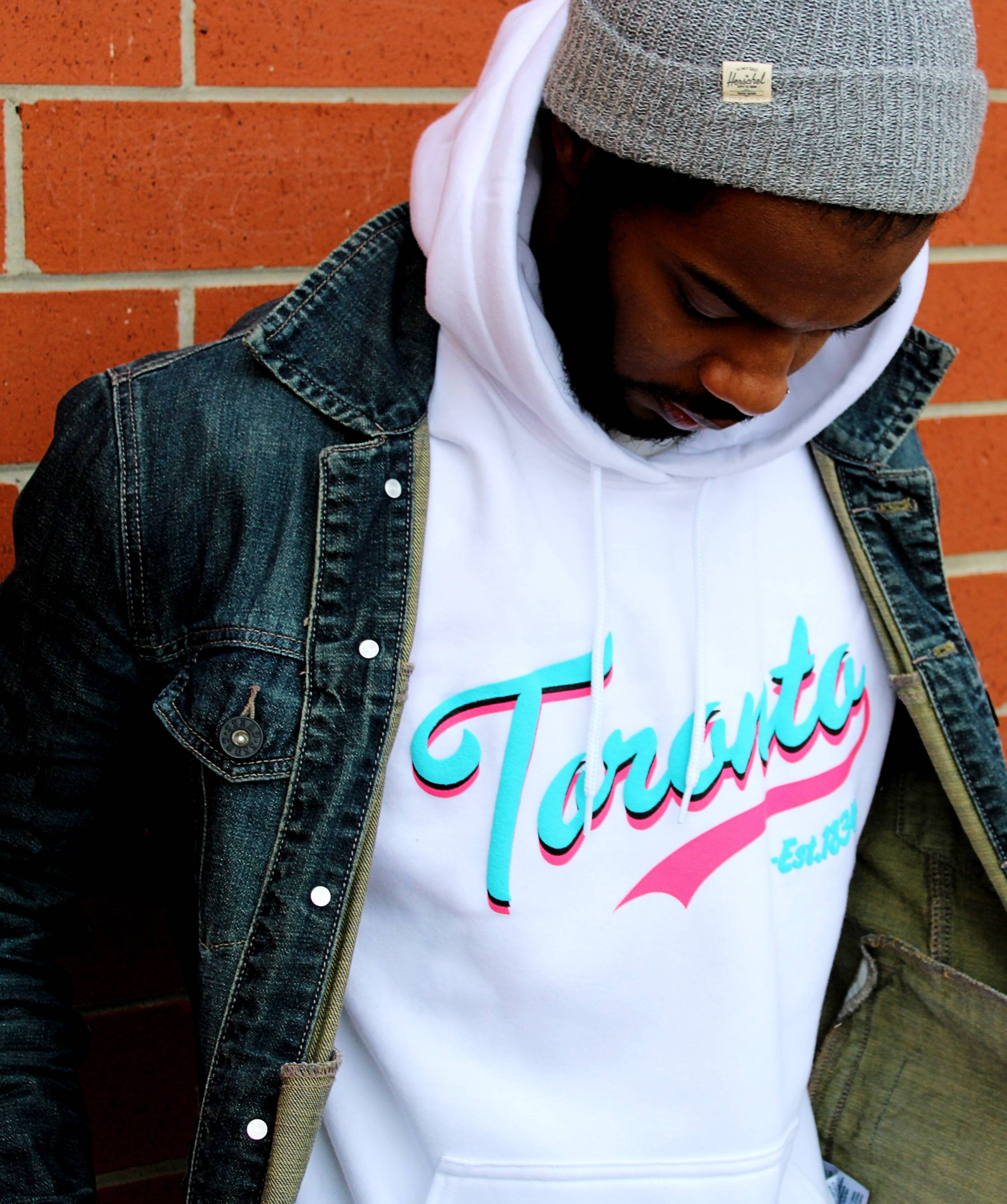 ethical from its core. The mission is to use this brand as a medium to educate while also embracing the city's culture and capturing that sense of community. The brand will strive to be as transparent as possible with adopting ethical behaviours towards its workers and the environment as well as supporting local businesses within its manufacturing practices.
Burch believes that millennials are more aware than ever, of the environmental damage corporations are causing by promoting fast fashion. Cyanic Clothing has seen such outstanding support on digital platforms with its minimal collection.
The plan is to grow the brand, by educating the community about sustainability and utilizing the brand's resources to combat fast fashion. He believes that we all have a role to play in change within the fashion industry, whether as brands or customers. The challenge is to slowly shift our mindset from endless consumerism to one of mindfulness.
When I asked Burch about the City Collection and the design itself, I got such an inspiring answer from him! The City Collection's contrasting colours 'reflect the diversity and personality Toronto's known for, while embracing the surrounding cities who each also have their own identity'. The Collection is meant to bridge fashion with community, while embracing the uniqueness of our individual paths and stories.
Burch believes that truly representing Toronto is Cyanic's greatest responsibility. The city's identity is one layered with inclusivity, social change, and community, and forces Cyanic to constantly reflect upon its values to ensure it is truly reflecting the city he loves. Let's see what's in store for this brand!
Looking to Join the Cyanic Blogging Team?